i love animals
animals of all kinds? erm ,, nearly =P
(uhmm fine,i'm not a fan of snake because i witnessed a snake swallow a small little chick when i was in standard two)
Anyway, i love doggies !!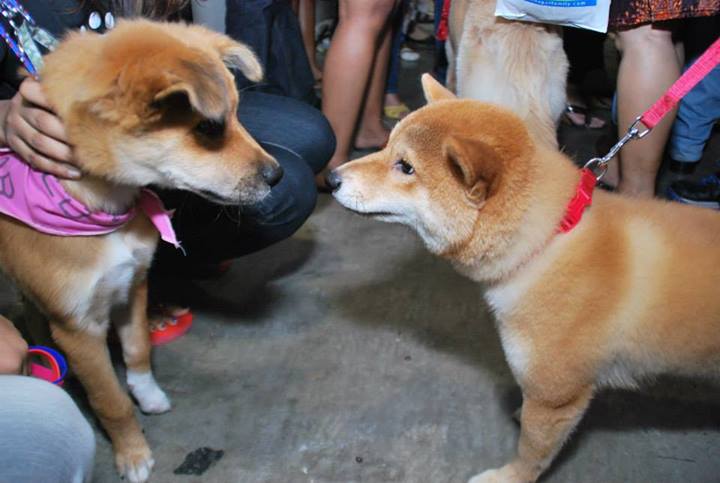 When my friends and i talked about dream, i even told them that i hope to run a dog shelter in my future, it is so great to stay with the doggies, huuhaa, whaatt-a-dreamy-life ?!!
(yea people, i know my plan strikes you as ridiculous, feel free to laugh out loud~~~~)
and since this week is the Animal Abuse Awareness Week, i better post about Pet World Expo 2013 @ Midvalley on last week.
.
.
Knowing that MIAR were looking for volunteers to help out during Pet World Expo
I have been to their shelter on their Shower Day and i felt glad that there are
awesome people like MIAR who willing to spend all their love on the dogs and cats.
So, i just signed up without hesitation !
.
.
It is amazing for me to have the opportunity to work with some of the kindest and warmest
people I've ever met.
Together with the other volunteers, we told the public about treating animals right, told them not to buy the pet from the pet shop but adopt a stray
(Behind that cute puppy you see at the pet shop is the mother who is used by dog breeders as a money-making machine. They are forced to give birth every 6 months, usually caged-up their whole lives and once the puppies they produce are no longer good quality, they are dumped or left to die on the streets)
(When you adopt a stray, you save 2 lives: you bring 1 pet home and you free 1 space in the shelter)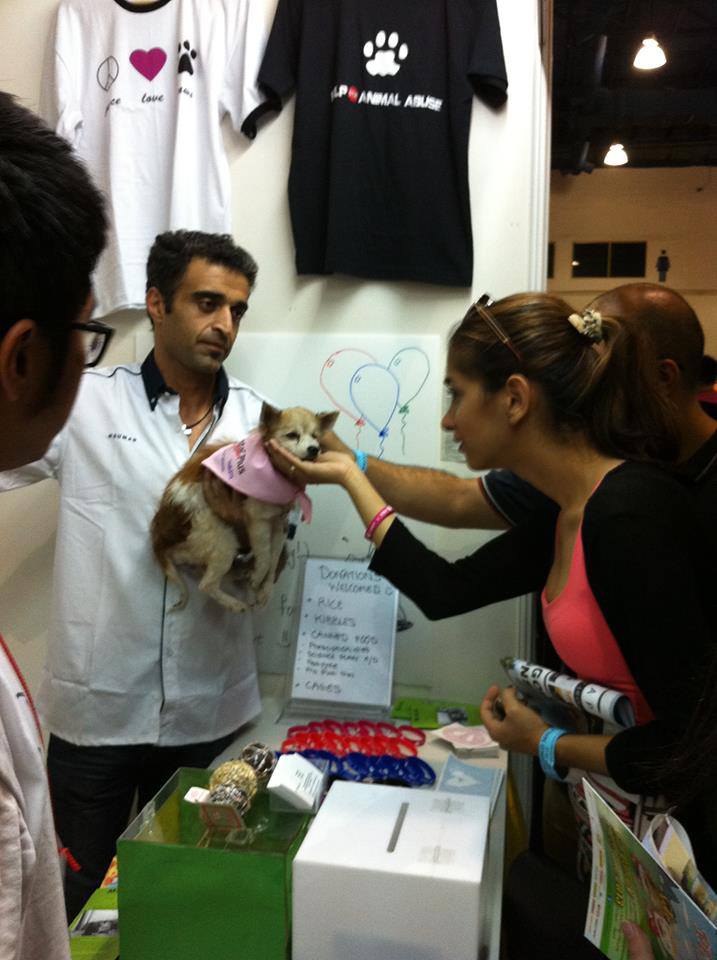 This cute Pomeranian was rescued by MIAR from the puppy-mill
She has finally been
through the wringer with abuse, injuries, and eye conditions *thanks God*
That's why, if you're looking for a new dog, ADOPT, don't buy. You don't know where
the dog (you're buying) is coming from and (puppy mills) like this are
more common than you think !!
.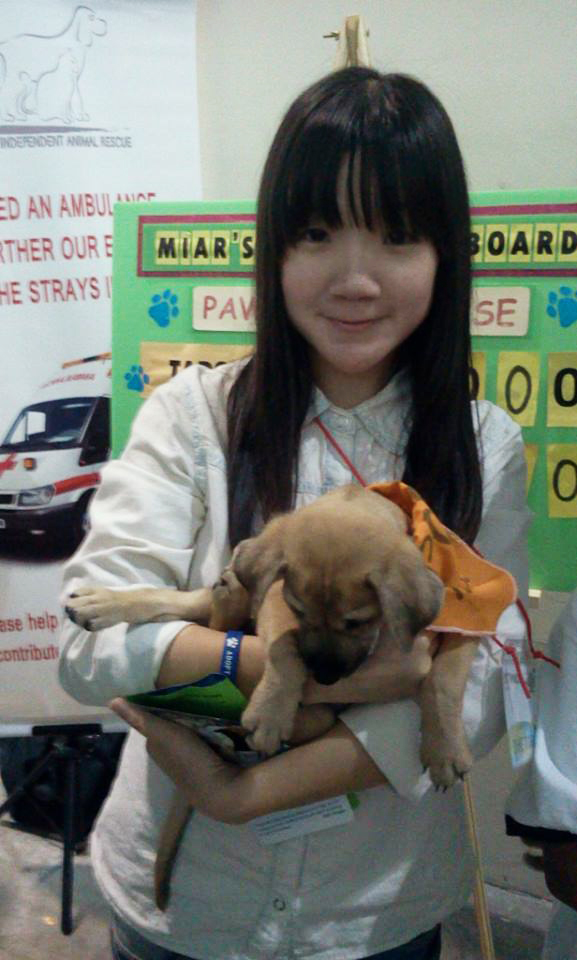 I have been carrying this cute little thing (we called him as "Blanket" because he is a forever-sleepy-dog) for nearly whole day and ended up, i got muscle pain~~~~~
By the way, Blanket was finally adopted !!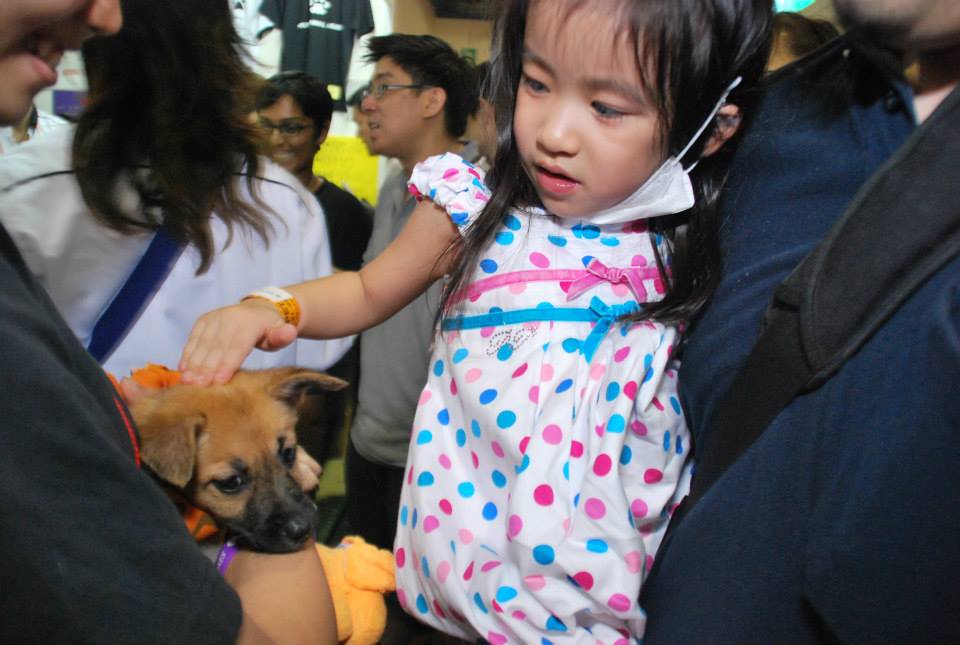 (Blanket got innocent face, aww~)
You know what? i found that i can easily get attached with doggies, i was upset after knowing that Blanket was adopted and i unable to see him anymore on the next day.
i know i know, this is not right, and yet, i got no idea how to detach myself from doggies, hmm ,,
.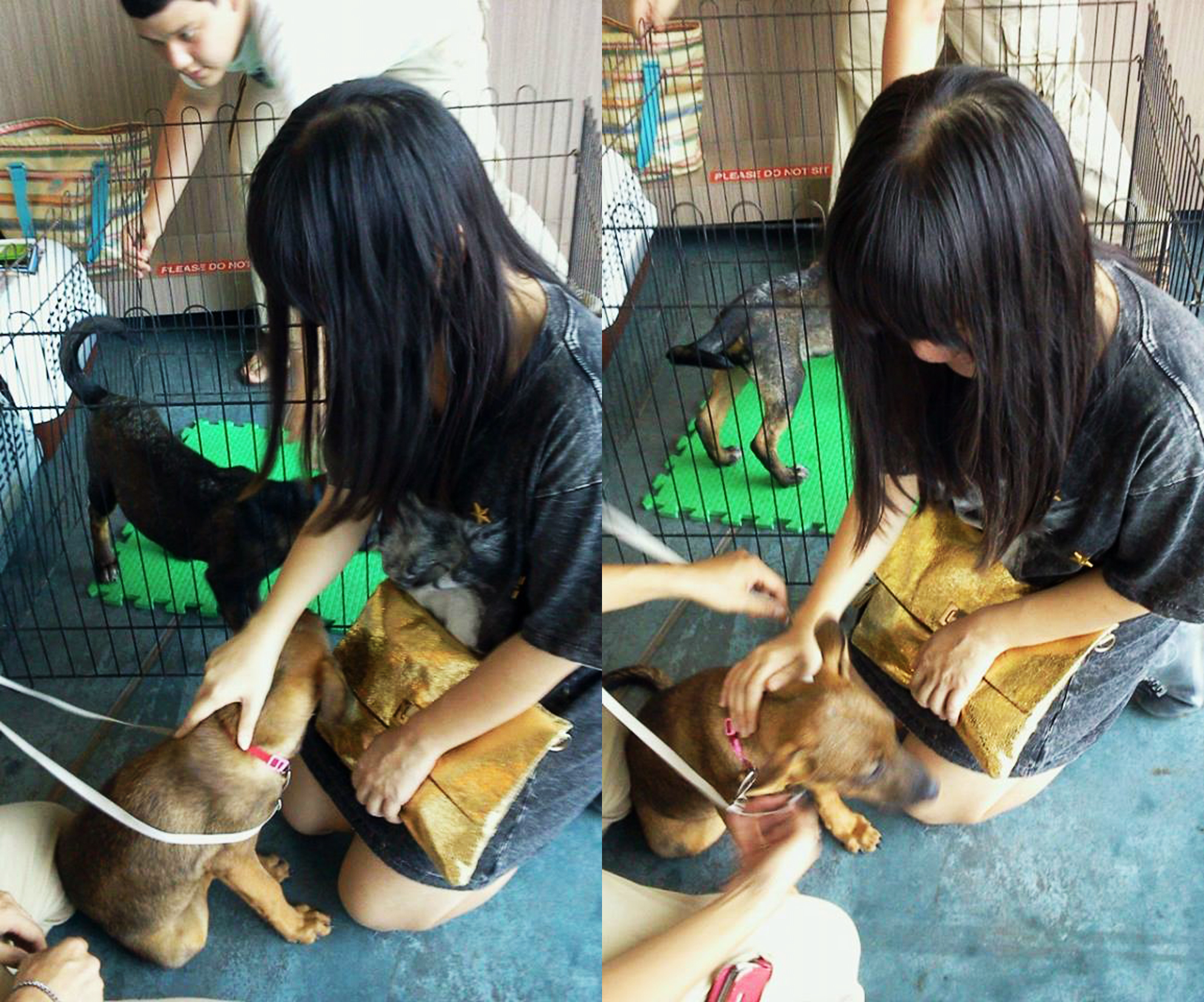 this is Chocolate !!
Trust me, she loves me !! She was soooooo afraid of everyone except me =P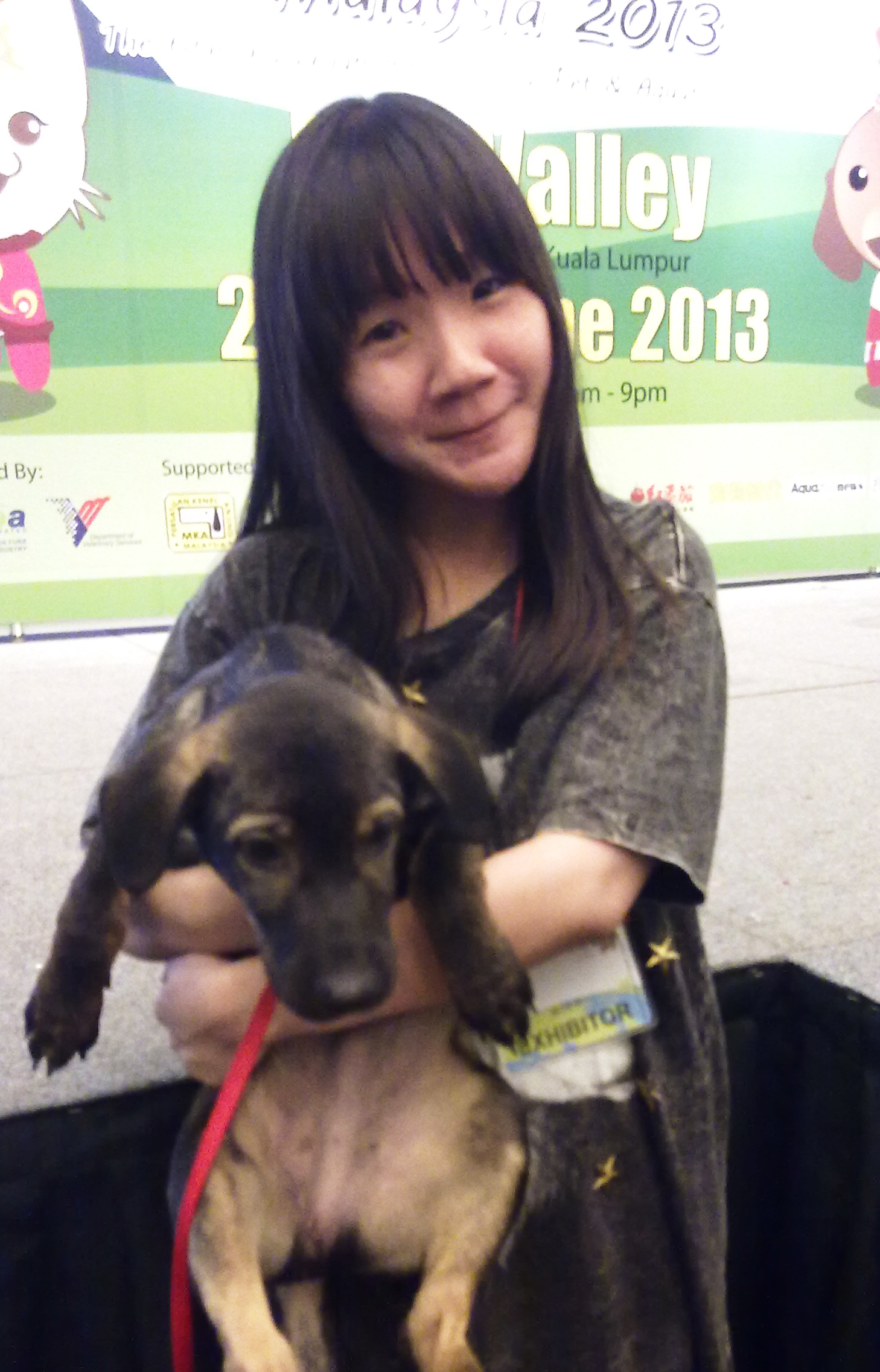 and this is Chocolate's sista, Truffle !!
They were trained by a dog trainer on the spot and they able to follow the command "sit, down, spin, one two three eat" within 30 mins, two brilliant doggies~
yeapp, DO NOT LOOK DOWN on stray dogs !! pedigree doesn't mean anything, they both are lives !!
.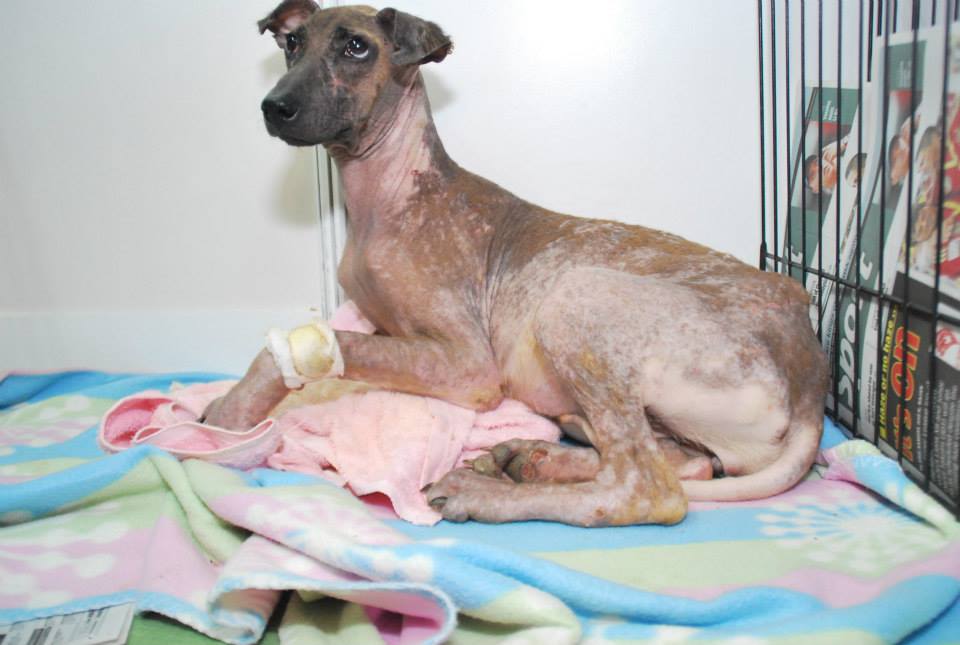 brave girl Minnie !!
let's pray for Minnie, her wounds were bleeding and i can easily saw her bones exposed, ouchh~
Be tough Minnie, you deserve a better life !!
.
.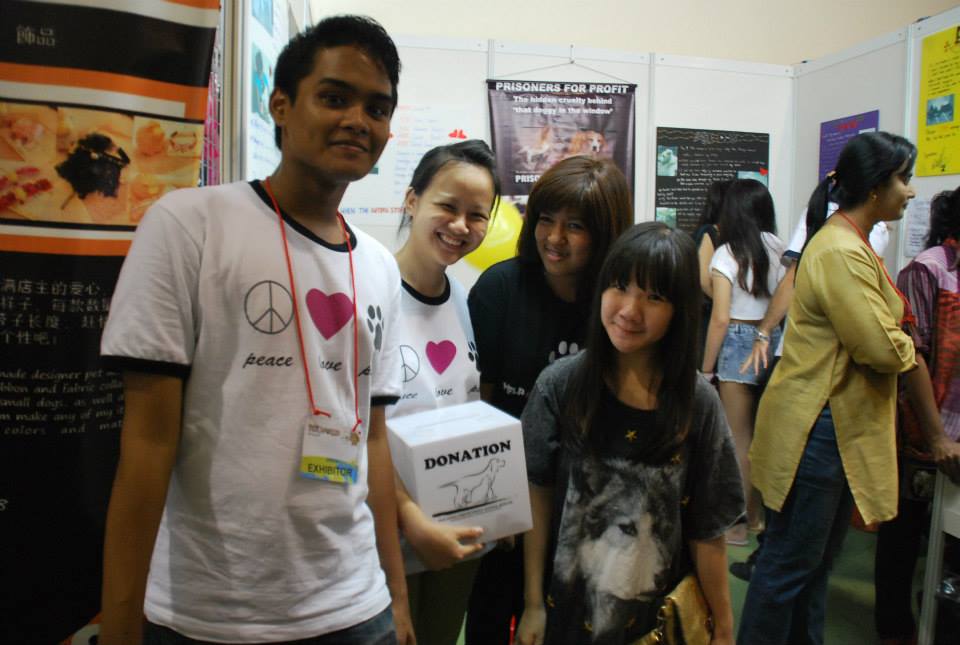 if you are an animal lover, then let's join any of the organizations–Malaysia Independent Animal Rescue or Paws Mission or SPCA ,,,
Lastly, send this message out: if you're looking for a new dog, ADOPT a stray instead of buy it from a pet shop !!
DO IT, woof ~
Malaysia Independent Animal Rescue (MIAR)
contact number : 012-399 2021
e-mail : [email protected]
facebook : Malaysia Independent Animal Rescue